How To Post a Free Ad on CrazyOz
Posting a classified ad is easy on CrazyOz. Just follow the instructions below.
Visit the Homepage.
Select a category from the list that you want to post in.
Click on the button that reads "Post a Free Ad in..." at the top of the category list.
Follow the on screen instructions.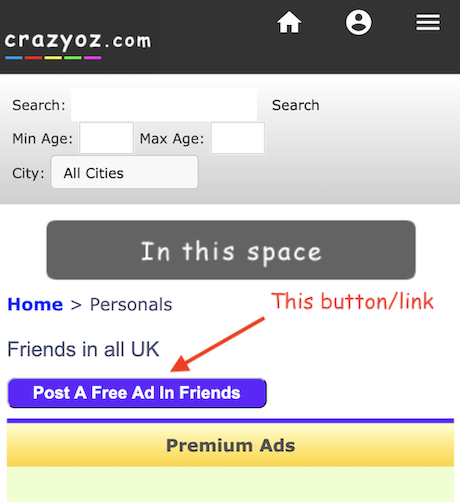 Confirm your email address
After you have posted your new ad, you will get a confirmation email with a link that you must click on to activate your ad. If you do not click on the confirmation link, your ad will not be activated and you will not be able to see your ad in the category list.
Login Information
The confirmation email will also include login details so you can edit, delete and upload more photos. You may need these details later, so it's best you don't delete your confirmation email or you write your login details down.
Forgotten Password
If you do forget your login details, you can use the Forgotten password form to reset your password.