BBW fetish and real life encounter
26th January 2022 - 12:00 | Milton Keynes, Milton Keynes


About 4 years ago, I started chatting to some girls online and flirted etc, then one of them was a cute BBW who stayed in my area.

She was really outgoing and confident and extremely sexual. She asked if I wanted to go over to her place the following morning as she offered to jerk me off and cum on her tits.

After our late night sexting we called it a night. The next morning I woke up and got a rush of excitement after remembering what we spoke about and planned. Unexpectedly, she emailed me again that morning to see if we were still on for our date and I replied yes and nervously hit the send button. There was no backing out at this point. I showered and hopped in my car and put her address into my GPS, each minute that I got closer the butterflies got more intense and my cock even harder.

I arrived at her complex gate and texted her to let her know I arrived... the gate opened and I parked.

I walked up to her door and she opened it, greeted me and I walked in. She was dressed in a light gown with lingerie underneath.

She took me by the hand to her bedroom and sat on the bed with me standing inform of her, she then took off her robe and unhooked her bra and revealed the most lovely fat tits which I gently caressed. The started staking my belt off, unzipped my jeans and took my cock in her mouth. She was amazing at sucking!

She then looked up at me and asked if I wanted to fuck to which I replied yes of course! She asked if I had a condom and I said no, she then looked over in the bedside table drawer on the opposing side of the bed and said that her boyfriend usually has and found one.

I then placed her in the doggystyle position, saw her cleanly waxed asshole and wet pussy and slid right up and gave her a hard slap on her ass as I pounded her while hearing her moan.

After several minutes I pulled out, ripped the condom off and at that moment she realised I was about to cum and came forward and let me cum all over her huge tits, and a few squirts landed on her face as well.

We laid together for a bit, touching each other, then we each took a shower, got dressed and parted ways.

Still to this day it was one of the hottest sexual experiences of my life.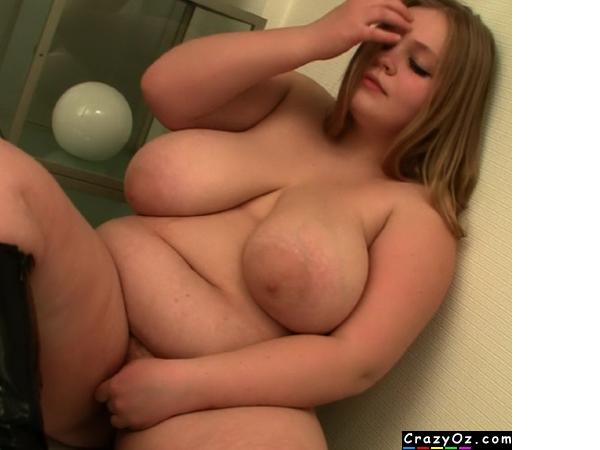 Ad No: 166959 | Views: 1,016 | Replies: 12