Rabbit Cleaning Services Nottingham 07534033327
3rd November 2023 - 2:10 | Nottingham, Nottingham | Hourly Rates £15


Need a professional cleaning service?
Rabbit Cleaning Services is here to help.

We offer all cleaning services in Nottingham, UK, our cleaning team is efficient, thorough, and dedicated to leaving your space sparkling clean.

If you live in a nearby city, don't worry, we still have you covered all area.
We offer:
-one-off cleaning
-end of tenancy cleaning
-oven cleaning
-deep cleaning
-office clean services
-private event

Our team is highly trained and committed to providing excellent service every time. We use the best eco-friendly products and the latest cleaning techniques to ensure the best results.

Contact us today to schedule your cleaning appointment!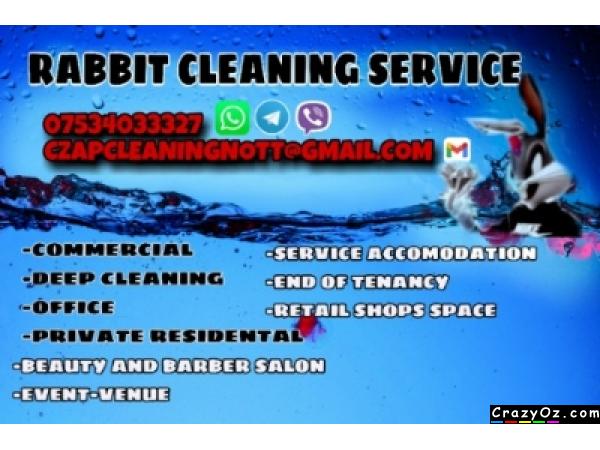 Ad No: 180851 | Views: 38 | Replies: 0